The 86th China International Medical Device Exposition- 2022CMEF Shanghai Spring Medical Device Exhibition will be held in Shanghai National Convention and Exhibition Center from 21st, August  to 24th, August  2022.
Quanding Medical will participate in the exhibition, Booth No: 8.2Hall, 8.2F46.
We will bring the latest products , technological to this exhibition.
Welcome our new and old customers to visit and negotiate.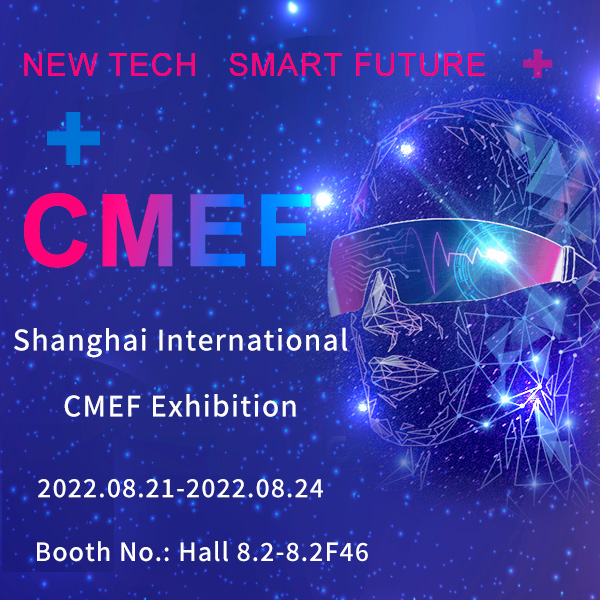 2022,Quanding's new designed EEG electrode is 2.0 MM round soft PU pad,  by sticking to the surface of human skin to collect and collect our EEG information, it is suitable for different patients to do dynamic analysis EEG, exercise EEG, ICU/CCU EEG monitoring, intensive care ward management and monitoring, etc. It is suitable for long-term ECG monitoring patients. It is composed of lead buckle, backing line, conductive electrode, conductive medium and release film. The quality of eeg electrode follows ,FDA, MDR certification  and ISO13485 quality control .
The medical electrocardiogram electrodes for eeg monitoring can help doctors timely and accurately record the signs of patients' eeg activity and monitor patients' vital signs, so they are widely used in clinical medicine. 
The electrocardiogram monitor electrode plate replaces the common electrocardiogram cup, the electrode clip, can be used in a relatively long time to detect the human heart, helps the doctor to find the patient's condition changes as soon as possible. Some people will be sensitive to the paste agent or metal in the electrode piece of eeg monitoring because of skin sensitivity, so pay attention to the changes of the patient's skin in the process of use, once allergy occurs, it should be handled in time. Compared with the ordinary suction cup, the medical eeg electrode for eeg monitoring is sticky, soft and can be very stable in the corresponding skin parts of the human body, so it will not fall off due to the patient's changes in position, activities, sweating and other conditions.
---
Post time: Jul-18-2022