In 2023,Quanding Medical ushered in a new year of CMEF Spring International Medical Exhibition. The venue of this exhibition is in Shanghai, China, and the time is from May 14th to May 17th. Quanding Medical has a brand-new and exquisitely decorated booth this time, covering an area of ​​two standard booths. This is why we are facing the public with a brand-new image this year, attracting countless domestic and foreign customers. This year is a brand new year, and it is also the first year after the epidemic was lifted. China is open to the world, and foreign friends can freely travel to and from China, which also promotes the growth of international trade.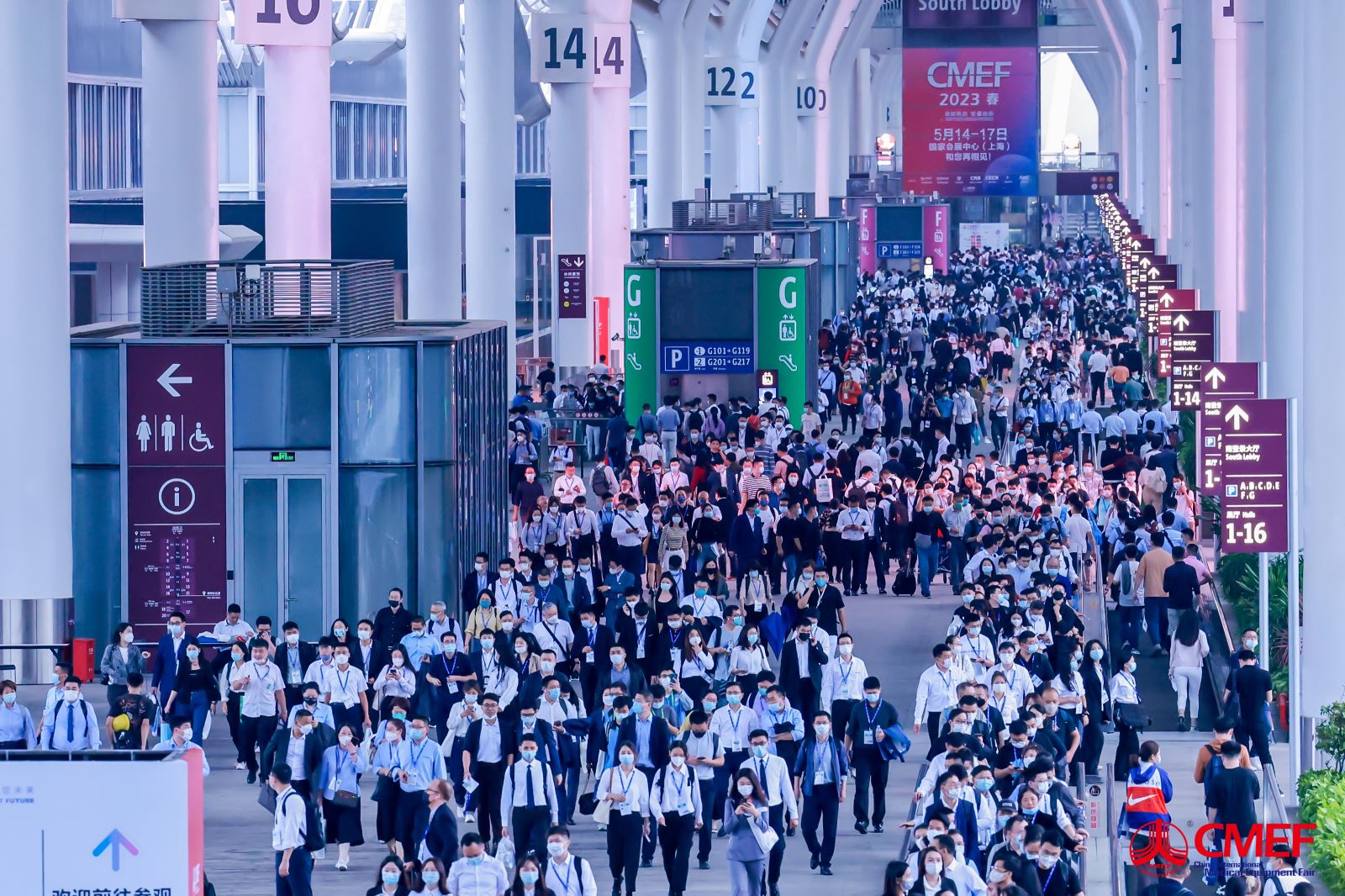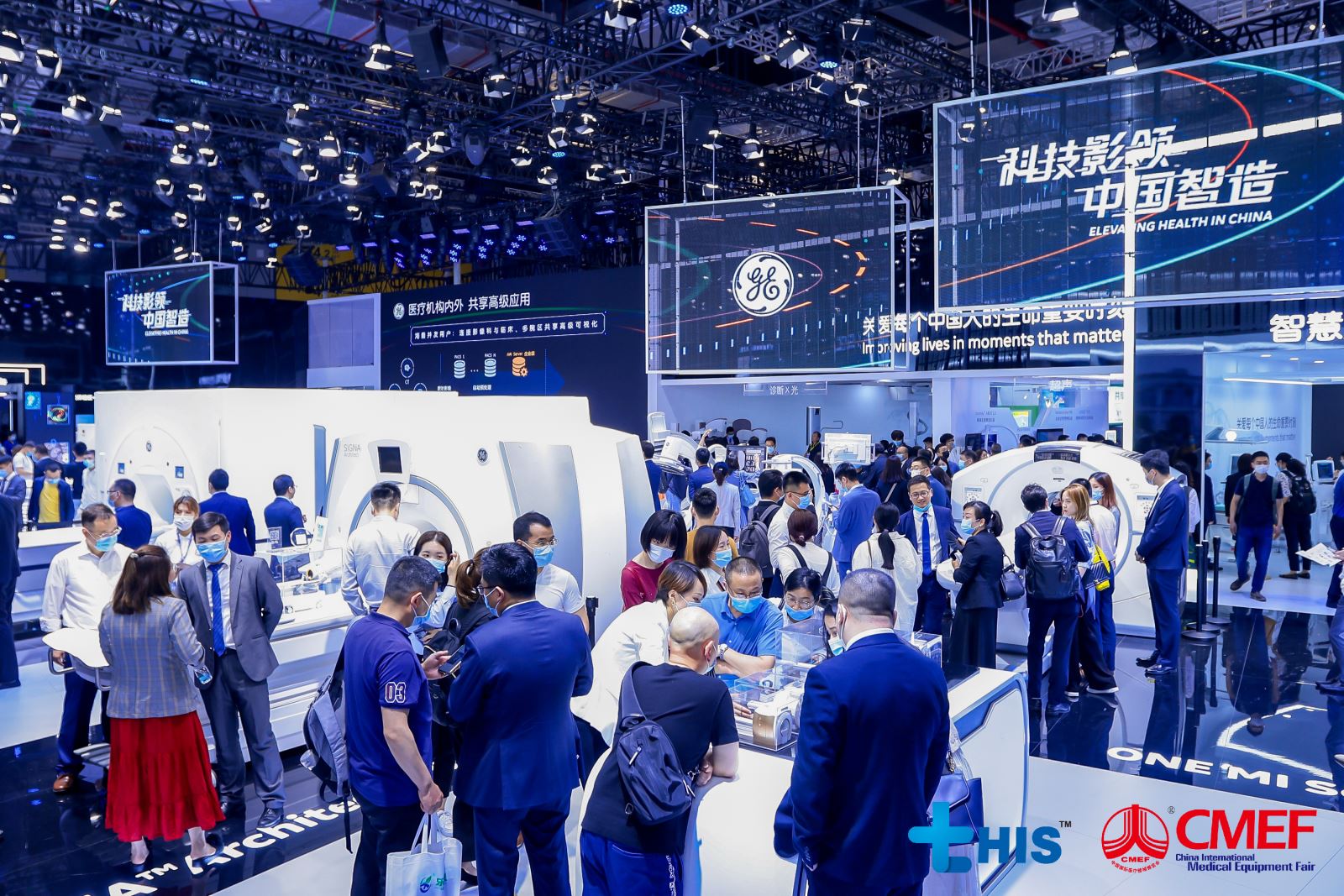 Compared with 2022, there has been a substantial increase in the arrival of both customers and suppliers this year. The exhibition site was very lively. The exhibition is divided into 8 exhibition halls, each of which is a variety of medical equipment products, including large medical equipment and small medical consumables. Quanding Medical is located in Hall 8.2 E31-E33, which belongs to the rehabilitation physiotherapy area. The main products of Quanding Medical are: TENS electrode pad, electrosurgical neutral electrode, ECG electrode, AED Pad, TENS machine etc.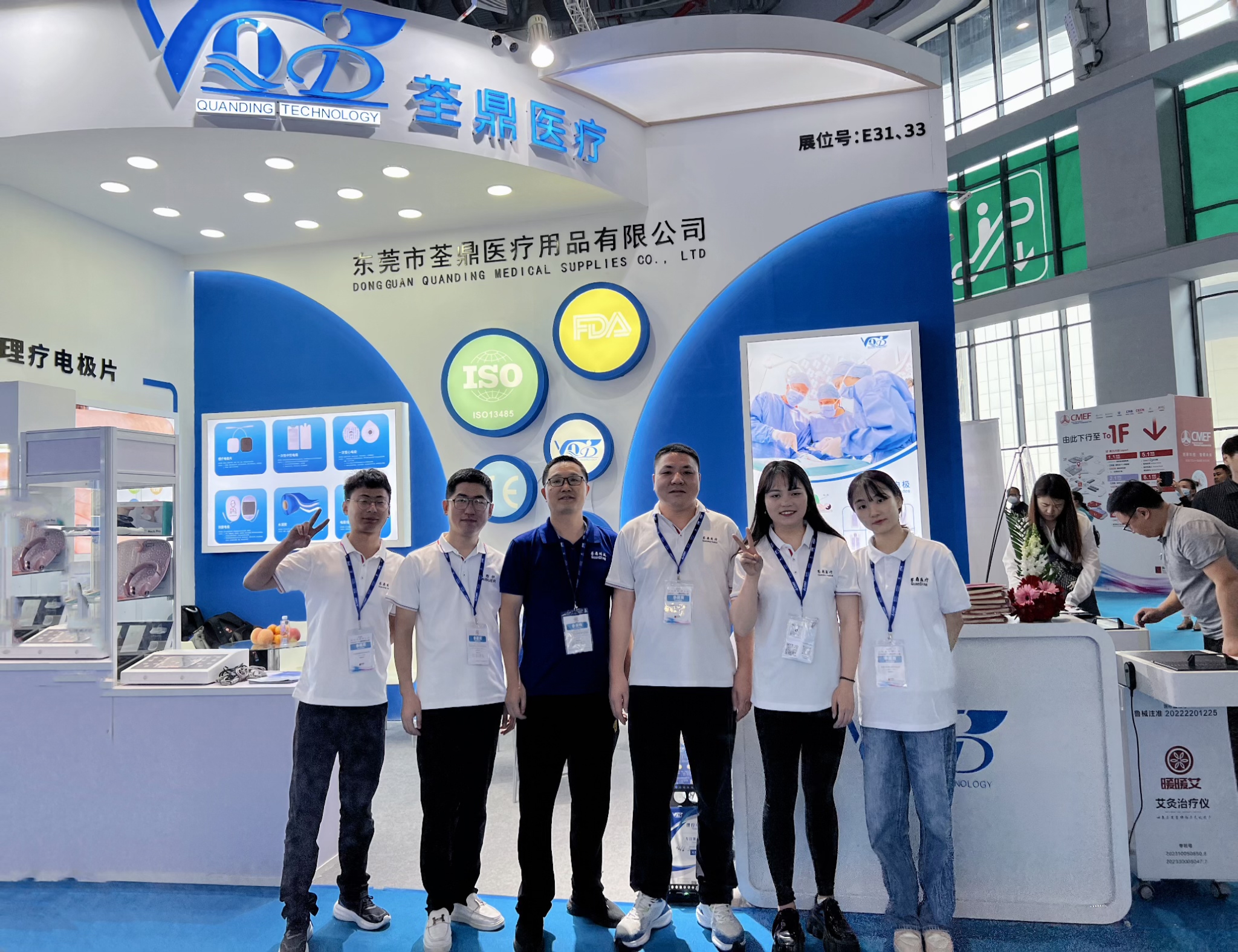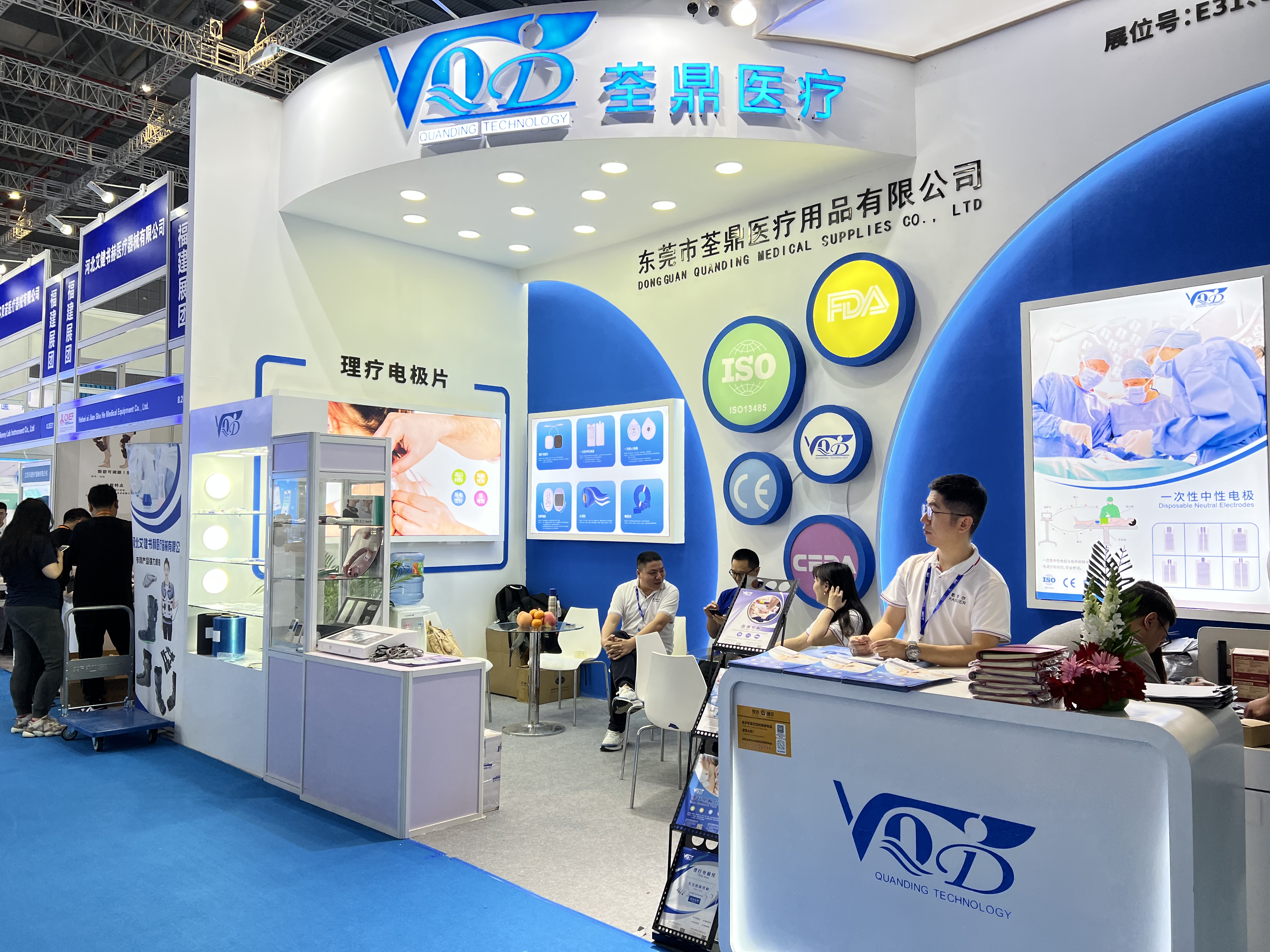 The booth of Quanding Medical has welcomed many new customers this year. They are all from all over the world, including Britain, France, the United States, Turkey and so on. New customers have huge demand for TENS electrode pad,electrosurgical neutral electrode,ECG electrode,AED Pad,TENS machine. They have new design concepts and new markets. As a leading supplier, Quanding will bring the latest solutions to these customers. At the exhibition site, our professional technical engineers will directly communicate with customers on technical issues, and our sales staff will also make quotations and confirm contract orders with foreign customers on site. Because we bring them professional services and products, they trust us very much. At the same time, Quanding Medical also invited many customers to visit our factory after the exhibition.
At the same time, we also received many long-term cooperation customers. They also came to the exhibition to see new products and designs, and brought them new ideas. We hope that Quanding Medical can help them broaden their sales channels. Due to the epidemic, many customers did not have the opportunity to meet in the past three years. Taking this opportunity, Quanding Medical met many new and old customers. This is like meeting friends, and it also promotes the future. Long-term cooperation.
This year's spring medical exhibition has come to a successful conclusion. Quanding Medical has received a lot of support and attention. We hope to continue to meet you at the future autumn medical exhibition in Shenzhen. In addition, Quanding Medical will continue to participate in the Dusseldorf exhibition in Germany this year. We hope that our customers will visit our exhibition more often, and we will continue to update our information. Once again, I feel that the customers have supported Quanding Medical all the way, and we will continue to work hard in future cooperation.
---
Post time: May-31-2023